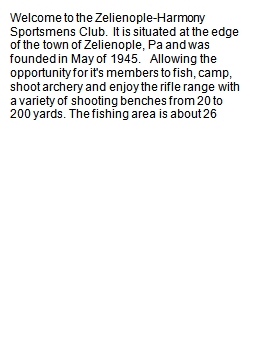 Zelienople-Harmony Sportsmen's Club

P.O. Box 55

Zelienople, PA.  16063                                            





This page was last updated: November 8, 2015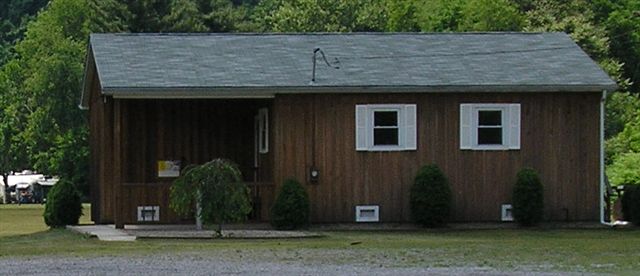 Next Meeting:Thursday, December, 3rd, 2015 @ 8:00 PM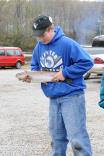 Website designed by Rick Eiler and hosted by Bob Francis

Trout Stockings

October,Friday, 30th,10:00am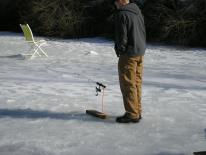 acres of lakes stocked with trout, catfish, and is home of many bass and panfish. Bring the family as a members only club, and enjoy

Anyone who is serving in the armed forces is eligible for a complementary service membership to the club while they are home on leave.

Memberships are $75. They include the member, their spouse, and children less than 12 years. 12 to 15 years is a Jr. Membership at $25.

Memberships can be purchased at Wills Sport Shop at 2043 route 68 Zelienople Pa 16063.

The Junior Fishing derby will be Saturday, July, 2nd, 2015